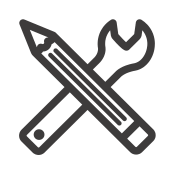 Singapore Creative Digital Agency
AllGo Digital Group is a Singapore creative digital agency, there is one goal we focus on – to create content that works! This can mean a whole lot of things in addition to simply meeting business objectives. Does it work within the budget? Will it work within the timeline? Does it work for target segmentation? What about the platform? And did we mention the budget? We are a through-the-line, integrated Advertising and Communications Agency. We develop 360 brand campaigns for our clients, including TV, Print, Outdoor, Design, Digital and Social Media. We are known for delivering strong creative, solid marketing consultancy, and value-for-money quality.
Brands today come with no shortage of guardrails. And that's perfectly fine by us. We believe the smaller the box, the bigger the idea.
Our combined creative and production team consists of writers, designers, art directors, editors, animators, directors, and producers – all working to produce quality content for every digital marketing channel at the rapid speed of culture.
Our seamless integration with media ensures that we not only make the best content possible but that it's backed by laser focus targeting, instant analytics and absolutely, positively no ad waste.